UGH Bootie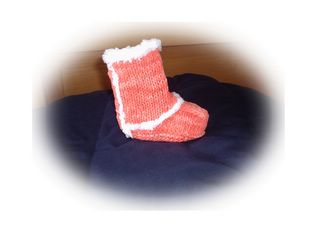 The UGH Bootie :)
It came out larger than I wanted and I did the small size using the same yarn they called for.. The Berocco Suede... It is actually a pretty Orange color.
I think if you were to follow the pattern for a pair...... You should try using a smaller needle than a 5..................... If I do another pair that is what I will do.
I started and almost finished the second one today in the Laundromat !
They really are so cute !